Excess Flow Valves
Customers Have the Right to Request an Excess Flow Valve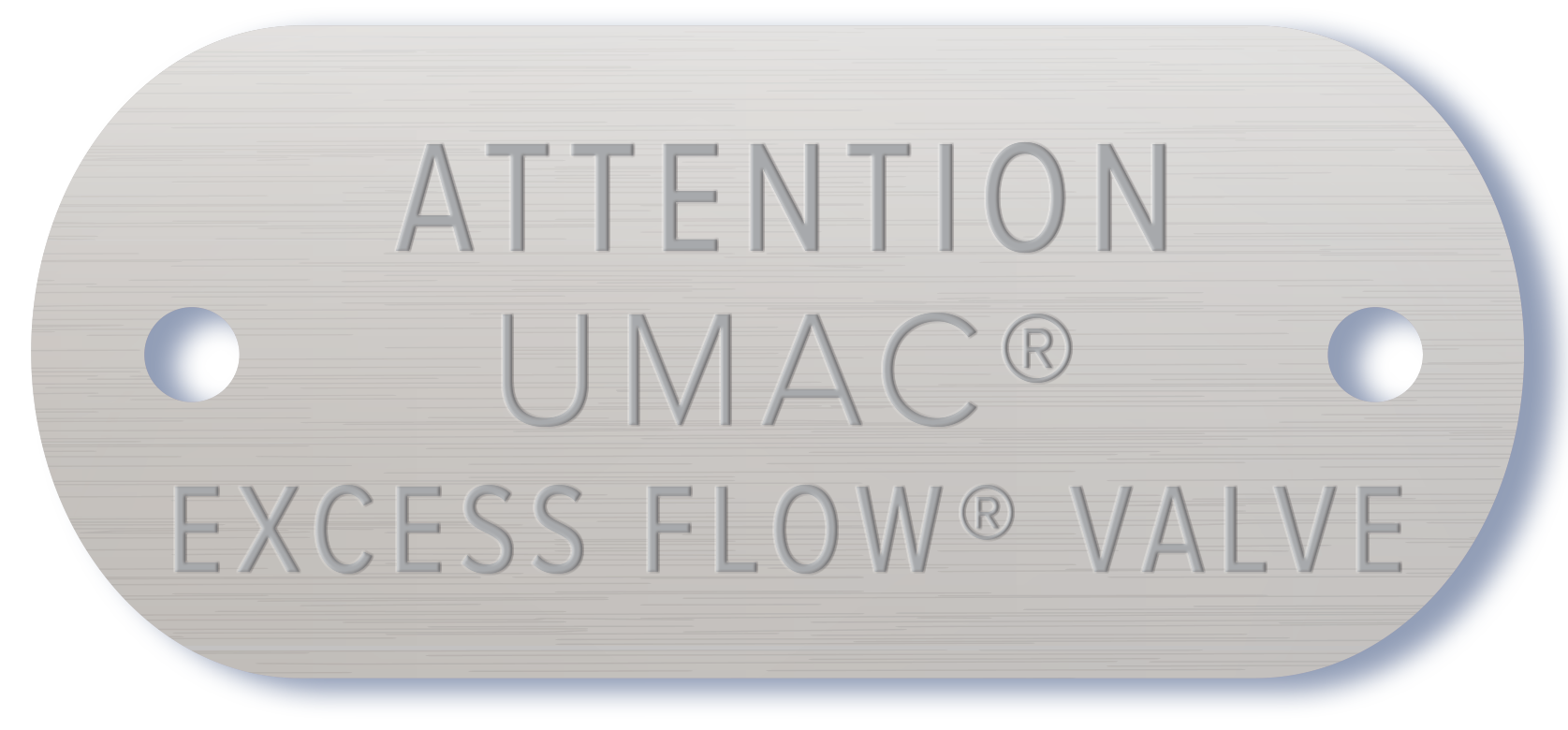 An excess flow valve, or EFV, is a device that automatically restricts the flow of natural gas if an underground pipe is broken. It's installed on the service line that runs underground between the NJNG natural gas main and the meter on your property. An EFV is not required for the normal operation of your service line.
When activated, an EFV may prevent the buildup of natural gas and lessen the possibility of personal injury and/or property damage. However, anyone excavating is responsible for immediately calling 911 then NJNG at 800-GAS-LEAK (427-5325) to report any damage to natural gas facilities.
Since 1993-94, NJNG has been installing EFVs on all new or renewed services to single-family residences. Therefore, many NJNG customers already have an EFV. To determine if your service already includes one, check your meter for a tag like the one shown above. You have the right to request an EFV be installed at your expense.
We recommend you read the EFV FAQs for additional information. If you're still not sure your service has an EFV, and/or are interested in having one installed, please email or call 732-905-4346. Remember to include your name, service address, NJNG account number and the best phone number and/or e-mail where we can reach you. An NJNG representative will review your request and respond accordingly.